Research
I am currently conducting a longitudinal multi-sited study, supported by the Nuffield Foundation and National ChengChi University, of how Taiwanese and ethnic Taiwanese professionals construct and use transnational social networks, with research sites in London, Taipei and Toronto.
The aim of this study is to examine how businesspeople of Taiwanese origin in three countries—the UK, Canada and Taiwan itself—use their ethnic identities to construct professional networks both locally and across national borders. The results of the project will promote understanding of Taiwan's unique business culture, increase visibility for Taiwanese companies, not only in Asia but also in North America and Europe, and support communication between Taiwanese and non-Taiwanese businesses.
If you are interested in participating in, hearing more about, or reporting on, this project, please
contact me
.
Past Research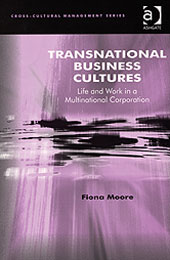 I received my doctorate from the university of Oxford in 2002, for a thesis on ethnic identity among German expatriate bankers in the City of London, funded by the SSHRC (Social Science and Humanities Research Council of Canada). The results were published as the monograph

Transnational Business Cultures

by Ashgate in 2003.
Between 2003 and 2006, I conducted a study of gender and ethnic identity at the Cowley Works BMW MINI plant, funded by BMW Ltd. and the Nuffield Foundation.
Click here
to read my article on the BMW MINI study in the
Journal of International Business Studies
for free.

More recently, I have been involved in a study of Tesco plc led by researchers at the University of Victoria (BC).